Every member, volunteer and family must evaluate their unique circumstances and make an informed decision before attending in-person activities. We hope this information will be helpful as you make that choice.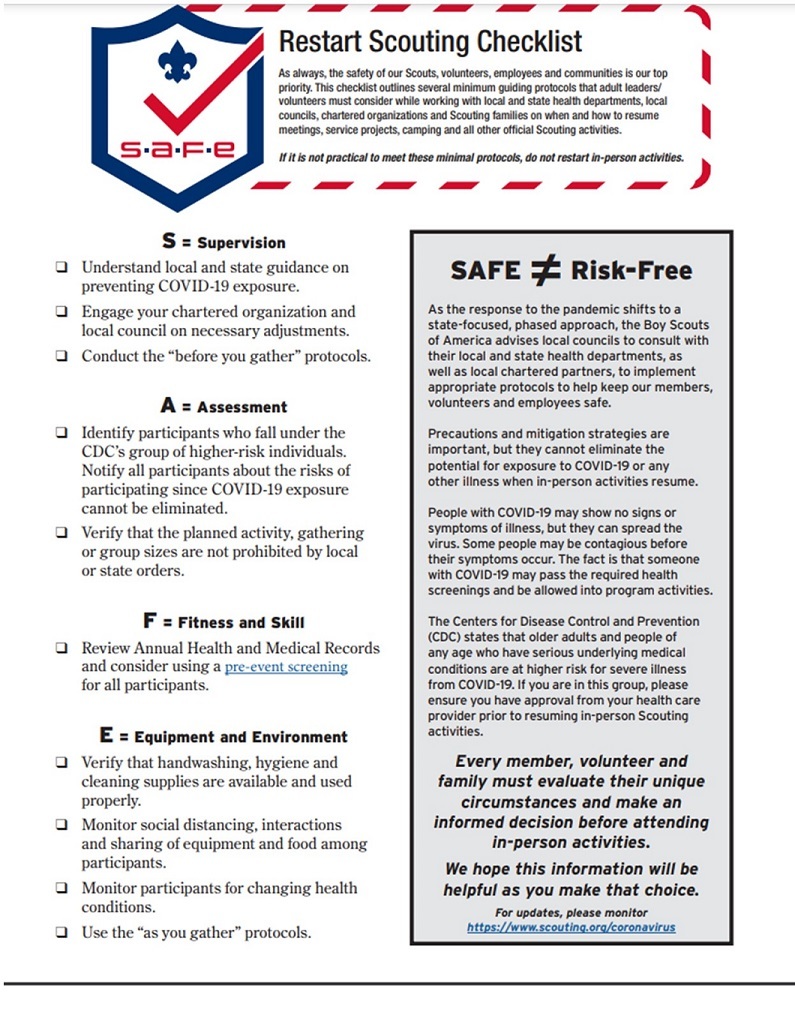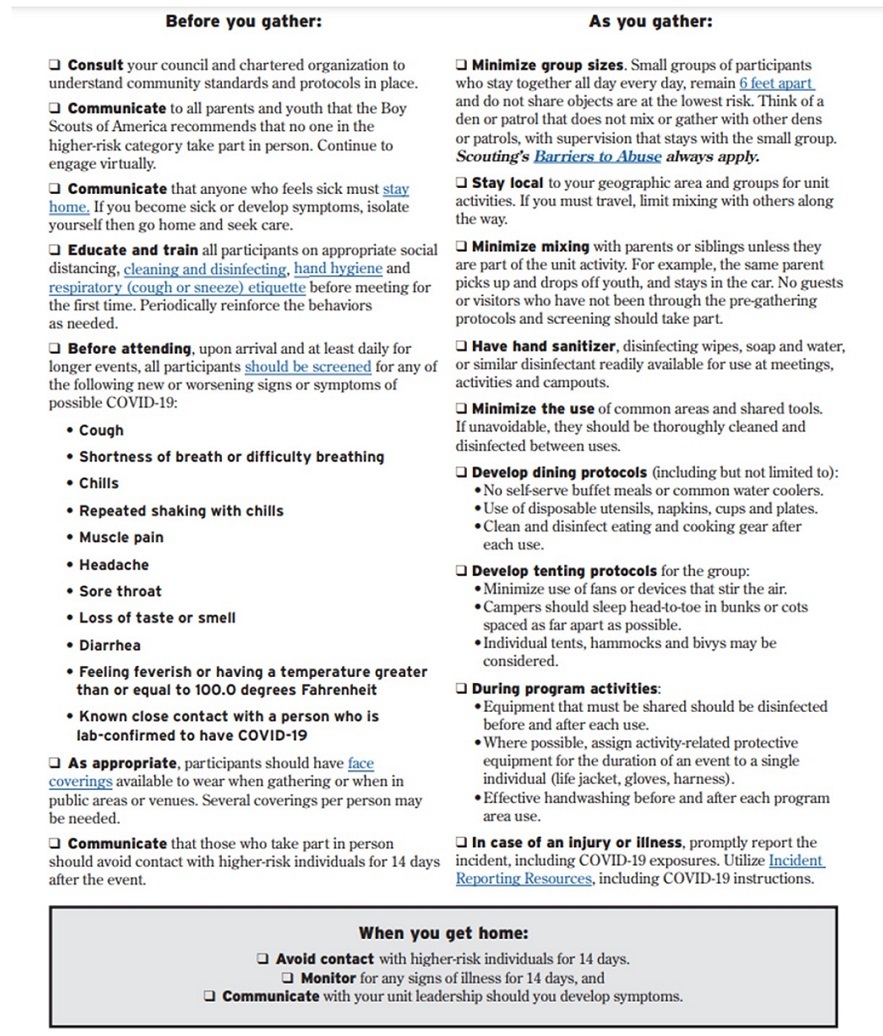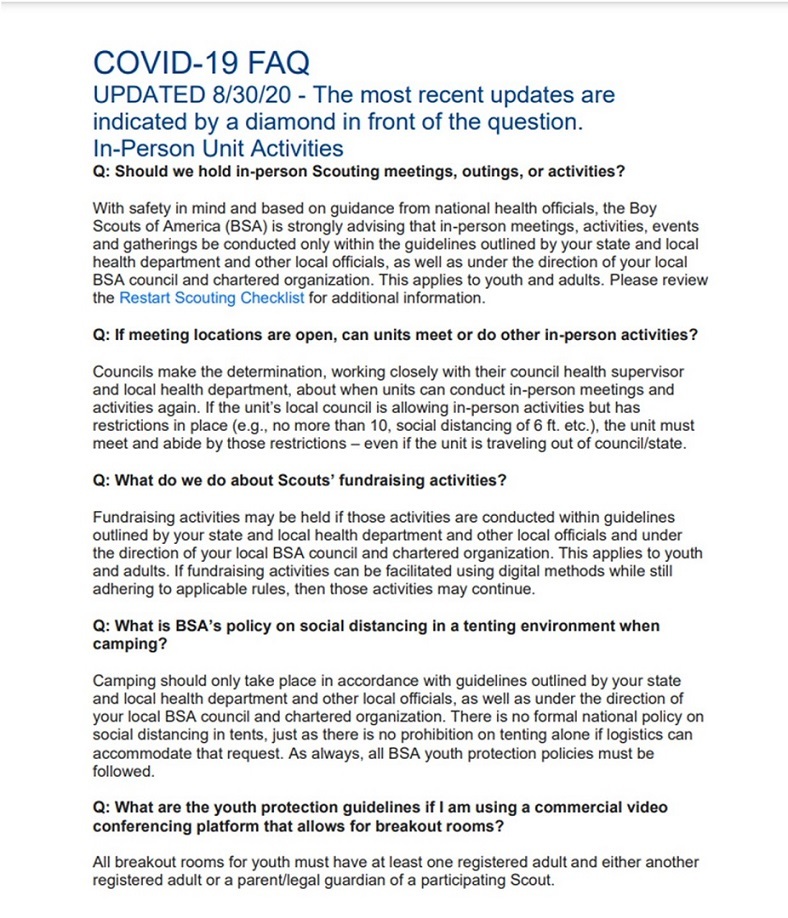 Printable Restarting Scouting Checklist
Printable COVID Updates For Units
PREVENTION

One of the best forms of defense against the virus is prevention. We urge our Scouting community to use common sense, follow the guidance of public health officials, and practice daily preventive actions.
A Scout is CLEAN and everyone has a role to play in staying healthy. It's imperative to practice everyday preventive behaviors like:


Stay home when you feel sick.
Avoid close contact with people who are sick

Avoid touching your eyes, nose, and mouth.
Wash your hands with soap and water for at least 20 seconds, especially after going to the bathroom; before eating; and after blowing your nose, coughing, or sneezing. If soap and water are not readily available, use an alcohol-based hand sanitizer with at least 60% alcohol. Always wash hands with soap and water if hands are visibly dirty.
Cover your cough or sneeze with a tissue, then throw the tissue in the trash. If you don't have a tissue, cough or sneeze into your upper sleeve/elbow not your hands.
Clean and disinfect frequently touched objects and surfaces using a regular household cleaning spray or wipe.
Do not share personal items such as cups, water bottles, eating utensils, etc.
Avoid shaking hands.
If you have a fever, cough, or other symptoms associated with COVID-19, or if you believe you may have been exposed to COVID-19, you should isolate and not attend any Scouting events. People who think they may have been exposed to COVID-19 should contact their healthcare provider immediately.
As Scouts and Scouters, it is our duty to be prepared. Our council leadership will continue to monitor the situation alongside local health officials in regards to the operations of Scouting programs.